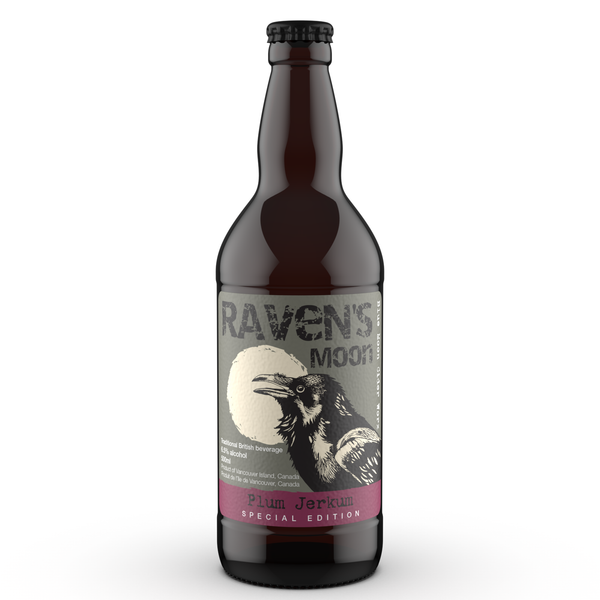 Plum Jerkum is not a Cider but an ancient alcoholic beverage crafted from stone fruit

Originating in Cotswold county of Worcestershire, England, where unique and strange traditional foods and drinks like Worcestershire sauce, potted lamperns and Plum Jerkum are crafted!
Plum Jerkum is made like cider, except stone fruit is "jerked" and the retracted juice "chucked" into a vessel and allowed to ferment. The tart,sweetness balanced profile of this Jerkum is immediately noticeable on the first sip, with a rich fruit aroma, beautiful colour and low residual sugar that creates a long, tart finish.
What's in the Worx you ask? Canada's first Jerkum. A blend of 100% BC estate grown plums.
Not from concentrate. 

No water or artificial flavours. 

Gluten free. 

Unpasteurized- keep cool. 

Contains sulphites.

R

eturn for refund where applicable.

6.5% alc.

500ml bottle
Produced and bottled in the Comox Valley by Ravens Moon Winery & Cider Worx.