Welcome to the farm
We grow, gather and ferment the flavours of the land to offer you unique ciders, wines, fruit, jams, and flowers. Our inspiration comes from the scrumptious organic fruits collected from Vancouver Island, the ancient history of the craft of fermentation and the lively traditions we now seek to revive.
SEE OUR LATEST NEWS & EVENTS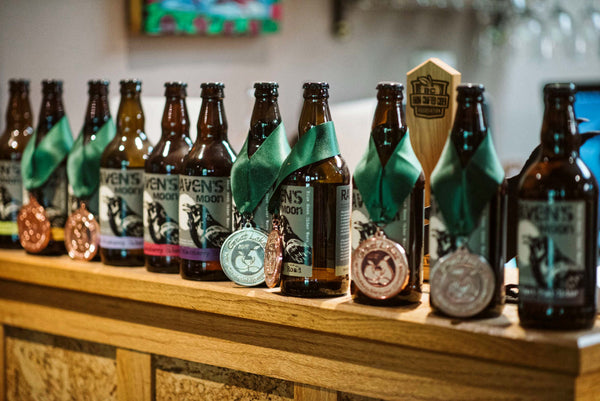 Try our latest creations
What happens when you ferment an apple or a berry? We love finding out! Cider and wine making on the farm is a process of discovery - a combination of ecology, chemistry, alchemy, engineering, wishful thinking, old world wisdom, farm ingenuity and adventurous experimentation. 
Shop Now
The best ciders I've ever had. My favorite is the Tayberry cider!
Joanna Whincup
I was involved in the Farm Cycle Tour and this was by far my favourite stop, hosted by probably one of the most knowledgeable youth I know. I was lead through the cider tour tasting 5 different types of cider and indulged in a chocolate port tasting at the end. Just a wonderful way to end the long day of biking.
Hannis Departu
I've attended quite a few events at Blue Moon, and they've always been classy, elegant, fun, and special. I've also had their delicious wine and yummy cider, and it's always a treat to bump into them at the Saturday Market. Thanks for being part of our community Marla & George!
Leif Jason
Vancouver Island's Favourite Handcrafted Cidery and Winery
Raven's Moon is located in Courtenay, BC on Vancouver Island. Imagine wild, untamed beaches and natural rain forests. We are happy to deliver within 50km of Courtenay in any direction, or ship across the country by Canada Post.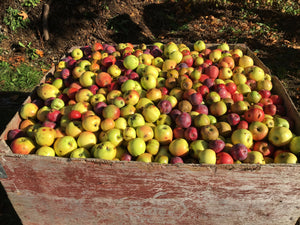 excellent taste in fruit
Our farm supports a main crop of blueberries and apples. There are four categories of cider apples that are pretty essential in making good ciders: sweet, sharps, bittersweets and bittersharps. We have been planting a variety of different apples over the past few years in a desire to get flavours that reflect our farm's terroir, where the complete natural environment including soil, topography, and climate, produces a unique flavour. Our blueberry crop certainly is defined by our location. We also buy fruit from Vancouver Island and BC mainland farmers, supporting a growing cider industry.
In every bottle
Our batches are small. In every bottle of cider you will find the crisp juice of naturally grown heirloom and  heritage apples from our farm and other BC farmers. You will find the traditional art of fermentation combined with a twist of a new age of cider. Always with apples as the base, we blend in other Vancouver Island and BC fruit, infusions and botanicals.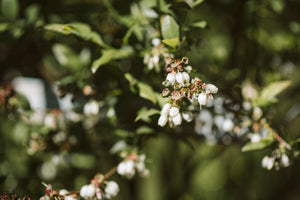 Our impact on the planet
• Naturally Grown - We use only the juices of naturally grown BC fruit and botanicals. Not from concentrate.
• Local Agriculture - All of our fruit and botanicals are BC grown.
• 100% Natural - When organic options are available, that's what we choose. Why wouldn't we? Most heritage and heirloom apples are naturally grown but not certified organic.
• No Pesticides - The farms and orchards we shop at are clean-growing and sustainable.
• Community Support - We support local conservation efforts of societies like LUSH Valley in their gleaning program.
• Green Logistics - We know exactly where all of our ingredients travel from and we use all things local. Our footprint is small.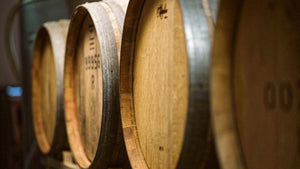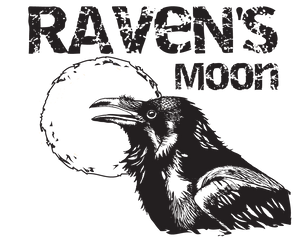 Always look on the bright cider life.
Life is short. Embrace opportunities to do what you love. We love to craft exciting ciders and wines as much as you'll enjoy drinking them.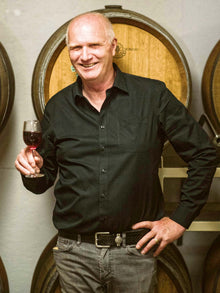 George Ehrler
Founder & Cidermaker
Passionate and technical, George originally trained as an engineer. He was part of a Swiss Canadian family that made wine out of anything they had available, took to the science and chemistry of wine, and read a lot of really thick books. Keen on being a sustainable cider producer, he studied with Master Cider Maker Peter Mitchel in Oregon in 2013 and in 2014. 
Quinn Ehrler
Cidermaker and Cellar Rat
Passionate and artistic. Studying culinary arts has him develop a wicked palette. Experienced in fermentation and developing left of center flavors of cider. Loves to experiment with new ideas and flavors and techniques. Hates cleaning the tanks.
Raven's Moon
Phone: (250) 338-9765
Email: Orders@ravensmooncraftcider.ca
Address: 4905 Darcy Rd
Courtenay, BC
V9J 1R5
HOURS OF OPERATION

CLOSED FOR THE SEASON
We love dogs, but please no dogs in our tasting room as we have resident dogs on our property which get jealous.