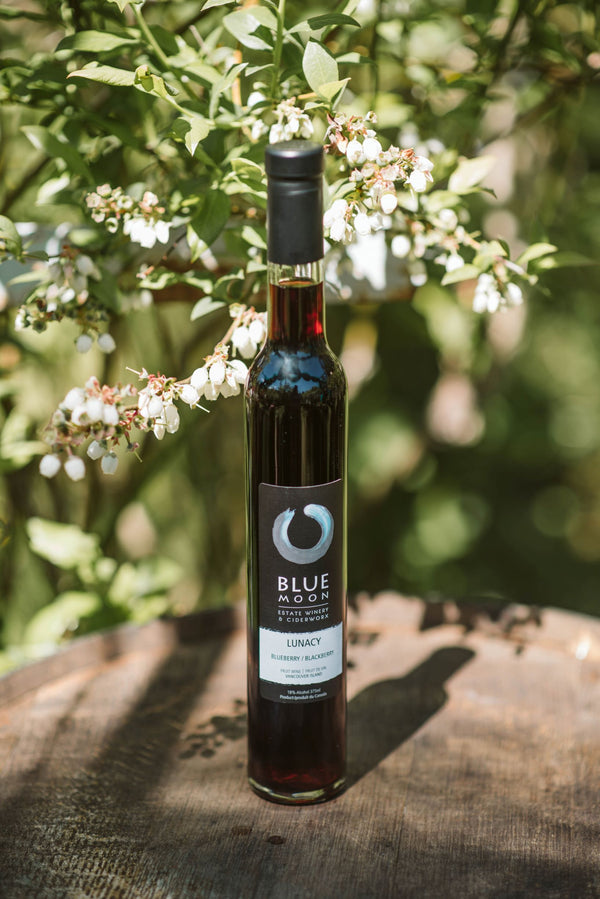 Lunacy is a complex and purely luxurious velvety aperitif/ dessert wine.
Made by combining organic blueberries and wild blackberries from Vancouver Island and then aging in oak barrels and using a traditional method of blending called Solera. This is the 6th generation of Lunacy.

Savour this delicious aperitif/dessert wine on its own or pair with full fat cheeses, fresh fruit or crème brûlée.
18% alc./vol.

375ml bottle.
Produced and bottled in the Comox Valley by Ravens Moon Winery & Cider Worx.