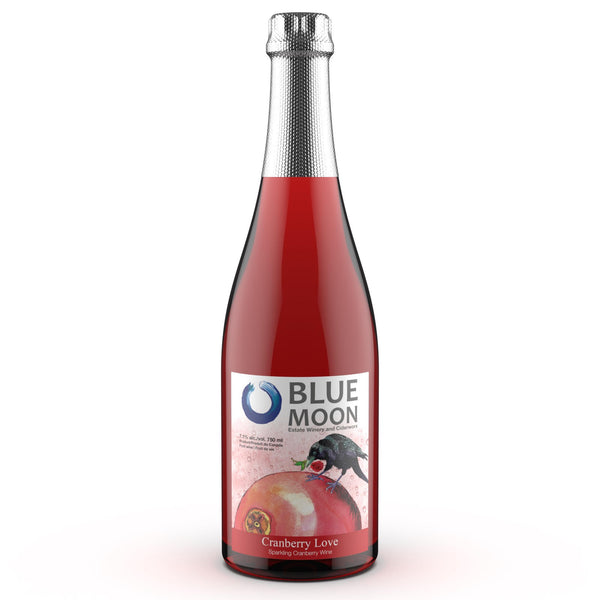 A sparkling wine crafted from a 50/50 blend of cranberries and apples, with a big flavour, rich structure, complex characteristics and low residual sugar.
Off dry finish, a nice tartness, balanced acidity, filled with lively playful bubble. Wonderful cranberry flavour and bright red colour. Pairs well with fatty meats like pork, beef or just on it's own.
No water or artificial flavours. 

Gluten free. Keto friendly.
Contains sulphites. 

Please savour and enjoy responsibly. 

Return for refund where applicable.
alc./vol. 12.5%
750ml bottle
Produced and bottled in the Comox Valley by Blue Moon Winery & Cider Worx.